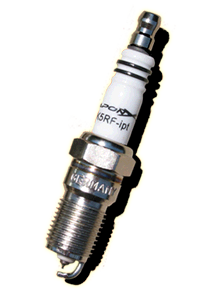 The perfect choice to replace your late model engines spark plugs. Balancing smooth engine characteristics, high efficiency, improved gas mileage and extended change intervals during all required engine demands.
Designed the best, all around spark plug for enthusiasts looking for a replacement spark plug the amazing new technology used in the SuperX spark plug allows for increased mileage by as much as 6% by ensuring reliable combustion events all while delivering smooth engine performance, added performance and driving characteristics over other designs.
Delivering high tech processes such as our 360 degree laser welded tip, Mission Ignition Systems has also developed an Iridium / Rhodium super alloy that is superior to all other conventional spark plugs based on hardness, strength and melting point. The new alloy is composed primarily of Iridium with Rhodium mixed in for oxidation wear which make the spark plug tip extremely hard and electrically efficient for the greatest potential resistance against wear in the most demanding environments as well as improved electrical conductivity over competitor designs. This means that the life of the spark plug can be extended up to 100,000 miles or more with superior performance characteristics over other designs! In fact, our SuperX spark plugs at over half the life expectancy will still out perform a typical brand new copper / nickel based spark plug!
With our proprietary iridium / rhodium fine wire center electrode, exclusive taper back power insulator and fine taper ground strap all elements of the spark plug are designed to reduce flame quenching for improved flame core growth all while maintaining it's shape and allowing for optimal performance through the life of the plug!
PLUG FEATURES:
high power output
fine taper ground electrode
360 degree laser weld
super fine wire electrode
resistor core
WeaponX cutback, CB designed center electrode
LEARN MORE OR PURCHASE BY CLICKING THE IMAGE OR LINK BELOW

Learn more about SuperX Spark Plugs