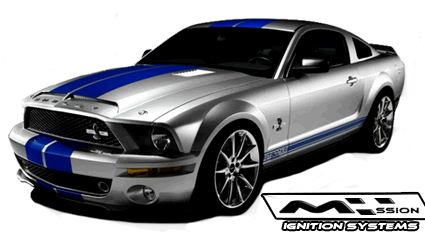 The CEO and founder of Mission Ignition Systems Inc, Mark Lepore, is a former professor in Engineering and an an electrical engineer that first worked in the automotive market serving automotive companies such as GM, Magna, Honda and more, as a key electrical engineering / electronic systems specialist.
As an automotive enthusiast Mark is one of a hand full in the scene that truly understands electronics in modern day electronically controlled vehicles. Mark first developed improved components for his own vehicle and it was never intended to extend past that vision. A request was made to share the technology and a select prototype production run was completed with the resources available. Soon, what started as limited production components ended up being an all out industry hit, redefining and creating the modern day, coil on plug ignition scene followed by many other companies.
Using a cost is no object approach, investments in tooling and assembly equipment were purchased to provide the same performance products used on Mark's personal vehicle for all automotive enthusiasts, racers, and companies interested in using those same components. Today Mark and the team of highly qualified engineers are committed to delivering the same high performance products used on their very cars.
Today WeaponX provides the latest cutting edge products for many automotive platforms and expands daily for those who share the same passion we do here at Mission Ignition. Because of our grassroots approach, we understand what the automotive enthusiast is looking for and to drive our WeaponX, TaKAI and soon NexGen products to provide high quality, reliable products which meet or exceed existing performance product expectations.
Today, our product lineup can be seen in use by Shelby American, as well as key Ford vehicles at the race track, in the American Iron series, in AMA Supercross, AMA MotoGP, World Superbike, Dirt Oval, the Arial Atom, in Daytona Porche prototypes, in 2000+ hp Muscle Mustangs, Corvettes, Vipers and many enthusiast tuned vehicles around the world such as the Australian Ford Falcon.
Through the years WeaponX has also sponsored many professional drivers and earned various podium finishes in series such as "American Iron", and European Superbike with top 3 finishes. We continually break track records, land speed records and quarter mile records, which has become a staple here at Mission Ignition.
Mission Ignition Systems is constantly striving to produce the best products and push the boundaries of our knowledge to further refine, improve and enhance our products. Delivering results and products years ahead of many other specialty divisions and race teams all while providing the customer support you expect.
Call us today and find out what many others already know. Mission ignition delivers.
MISSION IGNITION SYSTEMS INC.